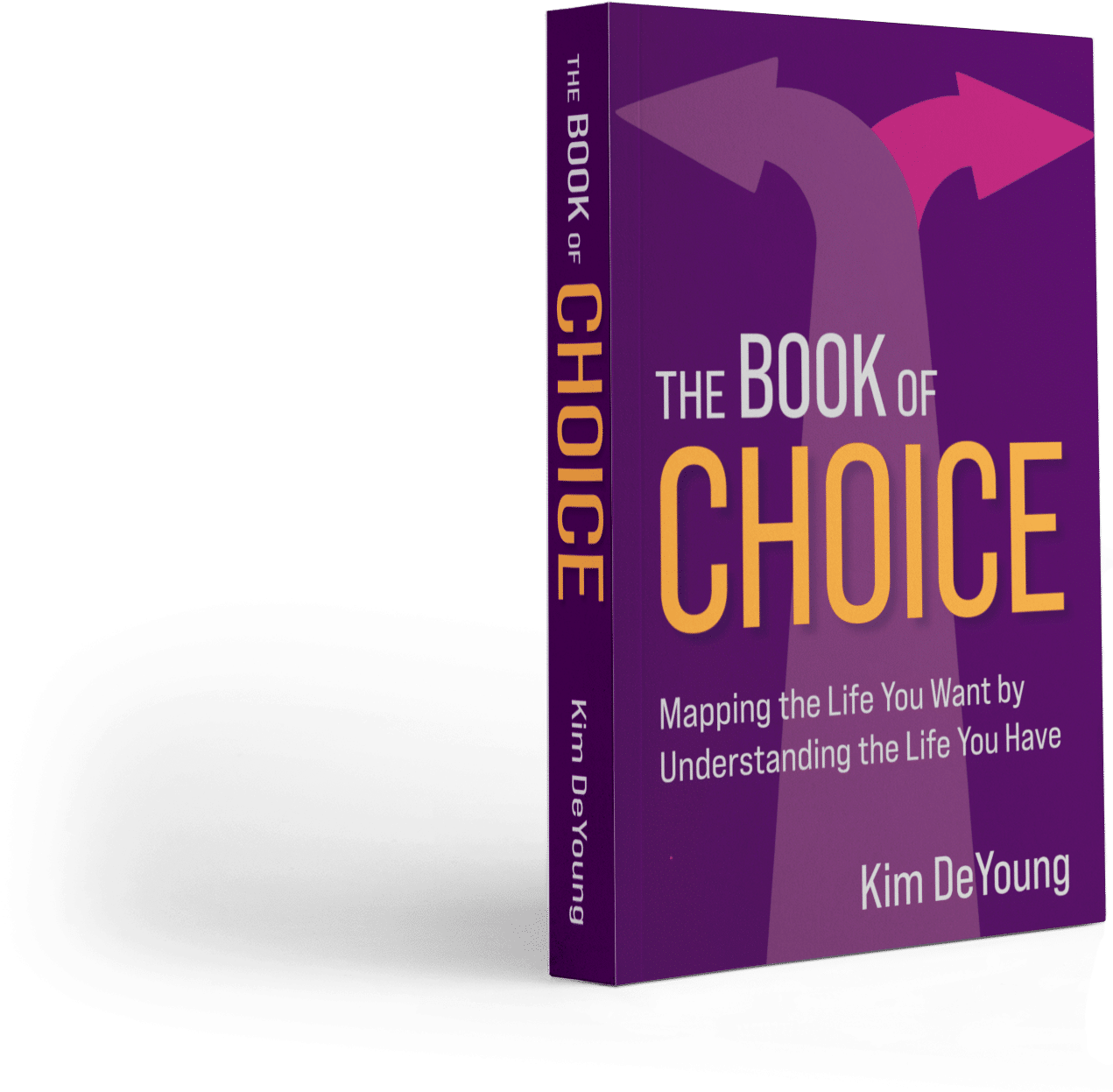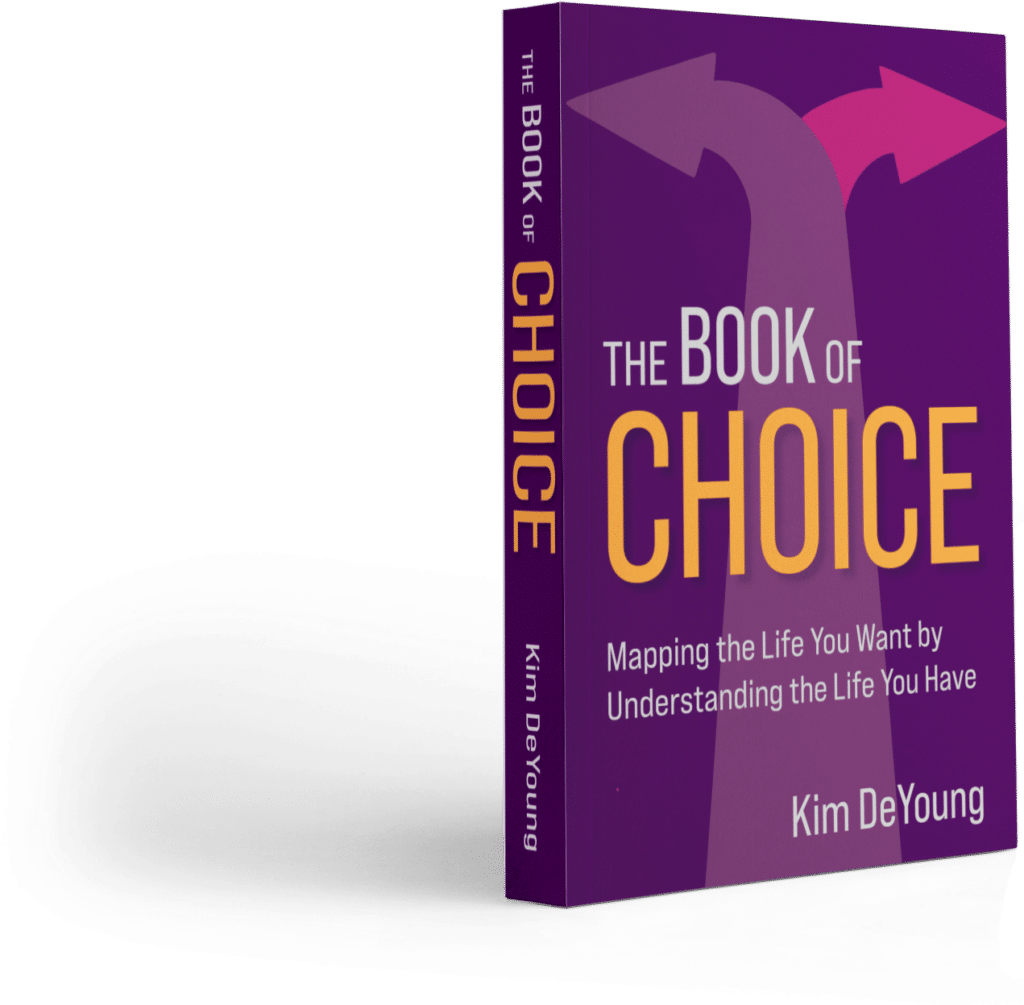 By author and choice coach,
Kim DeYoung
Mapping the Life You Want by Understanding the Life You Have
Ready to make intentional choices to live the life you want? Let me show you how.
The Book of Choice teaches a self-discovery method designed to help you find your way from where you are to where you want to go. It's a guidebook to making choices and understanding how and why you choose the way you do. Through making conscious choices you become the person you want to be. In this book, you'll learn a practical approach to making these choices and navigating the bumps along the way. 
Whether you're grappling with the consequences of past decisions, facing a critical choice in the present, or contemplating the vast expanse of the future, this book provides practical strategies that are applicable to every stage of your life.
Order Now + Get Special Bonuses!

Secure your copy from Amazon and keep your order number ready for the next step (#2)!





Add your order number and details below.

Spread the word about this limited-time opportunity to anyone who wants to make better choices.
What Others are saying...
I urge you to choose this book, in doing so you will be choosing yourself.
Much of our stored pain comes from the places and times in our life where we did not, or feel we did not, have a choice. It shouldn't surprise us then that much of our healing revolves around a reckoning with choice, with developing and harnessing a sense of deep agency. I know no better expert on this topic than Kim DeYoung and I know no better guide than The Book of Choice.
The Book of Choice is a game-changer!
This is more than a personal development book, it's the beginning of a movement! It literally has the power to help anyone reclaim and reframe life choices—past, present and future. Kim vulnerably shows us, through her own personal stories, how to apply these tools to change our relationships, choices and lives.
Life-changing and thought-provoking.
The Book of Choice book holds the key to understanding not only your past, but how to better navigate the choices you'll make going forward. Kim is a master at introducing mapping, and her wisdom and insights will help you to better understand yourself. A must read!
THANK YOU Kim, I love your book!

Kim's Choice Mapping process has helped me make decisions with more clarity and confidence. It's amazing how a simple shift in questioning can completely transform your perspective.
So compelling, I couldn't stop reading!

I've read countless personal growth books, but The Book of Choice stands out as one of the most practical and accessible. Kim's stories and examples make her concepts easy to understand and apply to my own life.
An essential read.
The Book of Choice is a true masterpiece and is an essential read for those who yearn for purpose and guidance in their lives. The captivating narratives have ignited a profound sense of inspiration and motivation within me, empowering me to take control of where my life is heading.
I can't recommend The Book of Choice enough!

Kim's insights on how to recover from past choices and avoid repeating them have been invaluable to me. Her writing is engaging and relatable, making this book a joy to read.
The Book of Choice is a must-read!

I've always struggled with making decisions, but The Book of Choice has given me the tools I need to make choices with more ease and confidence. I appreciate that Kim doesn't offer a one-size-fits-all approach, but encourages readers to tap into their own intuition and wisdom.
If you want to make choices more thoughtfully,
you MUST read The Book of Choice

Kim's expertise shines through in every page of The Book of Choice. Her Choice Mapping technique has helped me navigate some of life's biggest decisions with less stress and judgment. I know I'll be returning to this book for years to come.
Thank you for this!

I just read the first chapter of your well written, thoughtful book! I'm so excited to read the rest of the book, and for the potential it has to help so many people, including myself!
The Book of Choice is a roadmap
to making empowered decisions.

This book is a must-read for every young adult
as they begin making choices on their own.
This groundbreaking work will guide you
through the intricate maze of decision-making.

Kim unveils a fresh approach to making choices
that will transform your way of thinking.
conscious choices + deliberate actions = open doors of possibility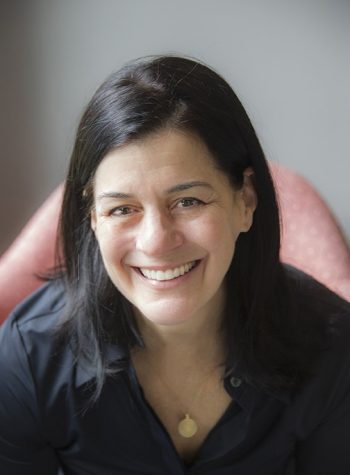 In a room full of strangers, it's easy to find Kim DeYoung as you'll most certainly be drawn to her positive magnetic energy. After a corporate career and a winding entrepreneurial journey, Kim's passion is coaching creative, visionary entrepreneurs to make meaningful choices that can bring their ideas to fruition.
She's one of the most attentive listeners you've ever met. This is not only part of her persona, but her strategy as a writer, consultant and coach.
Kim absorbs everything you're willing to impart, listening for the details of the choices you've made along the way that got you to where you are now. Using her singularly analytical and compassionate mind, she asks deep-delving questions to see big-picture opportunities and strategize the implementation necessary to bring your dreams to life.
And now Kim has written The Book of Choice, the perfect companion to instruct you in her inspired process for making intentional choices based on insights from the past.