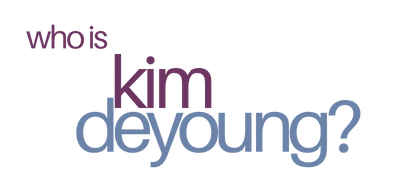 Let me start by saying: I'm so glad you're here.
I'm thrilled you found your way into my world, and I hope we get to connect down the road. If we're going to do that, and I trust that if we're meant to we will, let me share a bit about me…
As a teacher, coach, chief operator, connector, lover of all things marketing, and author of the upcoming book, Mapping Choices, I'll teach you my special process for coaching yourself to navigate your meaningful choices. I love connecting intimately, getting to the truth behind why I do what I do, and noticing all the synchronicities of possibilities that unfold around me because of choices I make.
After a high-energy corporate career working with brilliantly smart teams in the fashion industry, I've been a serial entrepreneur for over twenty years. I've had the privilege of coaching creative, visionary entrepreneurs, who get overwhelmed by the breadth and details of bringing their ideas to fruition. My gift is a combination of seeing big-picture opportunities while strategizing and overseeing real-world implementation to make them happen. It's a pleasure to help my clients get their offerings out into the world to serve those who need them most.
Today, after a winding entrepreneurial journey, my passion is coaching people to make their meaningful choices.
These choices are the intentional ones, those that come with a conscious commitment to do something that matters to you, and that have the ability to create great momentum and impact in your life and the life of others.
I help you to explore the details of the choices you've made in the past and will make in the future. It's a profoundly personal and spiritual journey, and it works because I give you the compassionate space to answer raw, soul-searching questions with brutally honest truth.
Utilizing my Choice Mapping System™ you'll come to literally "see" the places you've been stuck. You'll begin to notice untrod paths of potential. And you'll discover, that opening up to new possibilities will have an enormous impact on your relationships, career path, confidence and personal power.
As you reflect upon the past you can choose to look back from a place of judgment, assessing what you did wrong and beating yourself up for all you wish you'd done differently, or you can mine your past for the key choices, made in a moment of strength, that set the tone and inform who you are today. These choices will stand out as lighthouses, each guiding the way to the next.
You can see how this works (and get to know me a little better!) by looking at snapshots of five pivotal choices I've made that set the foundation upon which I'm proud to stand
I made my first meaningful choice in college when I chose to expand my major from economics to include art history.
Reflecting upon this choice with adult eyes, I see how a decision made at 20 has informed the entire path of my life. With this choice, I found my way into my own definition of creativity, which was my mom's guarded domain, a space I felt unwelcome to explore.
In this choice I also see the growing presence of my inner strength, even in the face of fear of disappointing my father. While I recall my trepidation preparing to share my choice with him, my 20-year-old self had a moxie that didn't allow fear to permeate my decision. In declaring my independence, I demonstrated to myself that regardless of what others may want for me, I make the final decision on what I believe is in my best interest.

At 25, I chose to leave New York City to move to San Francisco to take a job with The Gap.
The Gap began reaching out to me at the beginning of my career, but the timing was never right for me to consider the move. When they approached me at 25, I was open, and after receiving their very generous offer, said yes without consulting anyone. I quit my job, left my college boyfriend who I'd been living with in New York City, and packed up to move across the country. This choice set the tone for me being someone who makes decisions on my own, uses my gut without consultation, and trusts that the choices I make for the moment will serve me later on.

I cancelled a wedding two weeks before the wedding date.
This choice was pivotal. I didn't know if I'd ever marry, or if I'd be single for the rest of my life. But I didn't let those fears get in the way of making a choice I knew I had to make. Canceling a wedding to my college boyfriend not only freed me from that relationship, but gave me confidence in the future to listen to my deep inner knowing. It opened me up for the possibility of future relationships, and more importantly, demonstrated to me that I'm able to do what I need to do to take care of myself. That memory of who I was when I made that choice has stayed with me and reverberates into future choices when I need that strength.

I started my first entrepreneurial venture while pregnant with my first child.
At 32, I was let go from a big retail job while pregnant with my first child. Initially, fear coursed through every part of my body with the panic of how we'd manage financially, but I sensed that being fired was a blessing. While it wasn't a choice I made for myself, and instead it was one made for me, I had the choice of how I'd react. Choosing to leap, without a net, into the unknown and uncertain space of an entrepreneurial life, was a huge choice for me. Not only did it set in motion new opportunities for me professionally, but the confidence and risk-taking I embodied to make that choice has served me in the many ups and downs in my years as an entrepreneur.

My most recent major and life-defining choice was to divorce after 15 years of marriage.
I chose to divorce from a place of resilience and self-care. I was not happy, we were not growing, and even with therapy we couldn't find our way back to each other. While leaving was painful, because it affected my whole family, I trusted that in doing what I needed to do for me, my children would benefit. Like my other choices, this one opened up freedom and newness for what might come. I've come to realize that divorce is a spiritual journey. Leaving was not just about letting him go and removing the burden of a marriage that weighed me down. It's been about who I'm becoming, what I'm letting go of, how I'm taking a stand for myself, how I'm showing up for my children and sharing my truth with them, and how to have faith in what the future will bring.
Today I express that I showed up in many of my choices as "taking a stand for myself," but these are certainly not the descriptive words I'd have used in my younger days. Upon reflection, I observe that the key qualities I love about myself today were taking shape in a younger version of myself—my inner strength which allowed me to make choices without guidance or consultation, my fierce sense of independence, my keen focus on my self-care, and my ability to make gut-based decisions which stemmed from a deep trust and confidence in my inner knowing.
Did I have these foundational qualities in my youth? Likely not, as I do in my fifties, but I can appreciate that these seeds were germinating in my younger self as evidenced by my actions.
Putting my life under a microscope and becoming an investigator of my life, excavating my past for answers and clues, using my Choice Mapping System™ on myself, allowed me to view myself with kinder, more soul-seeking eyes.
Is there a particular choice from your past that's been weighing you down that you want to understand more clearly? Or is there a present-day choice that's risen to the surface but you feel stuck? I'd be honored to help you gain the clarity you need. To explore coaching with me around your choices, please learn more here