Congratulations! You're the
Elephant!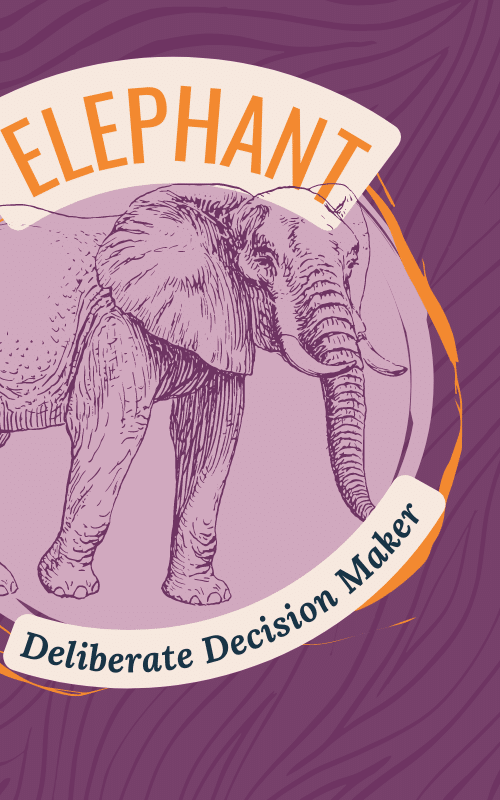 Welcome, brave soul! I'm Kim DeYoung, your guide on your path of courage-filled self-discovery. I've discovered the heartbeat of your decision-making style. A hearty congratulations, You are an Elephant!
You approach decisions with careful deliberation. You embody the measured strength and mindful patience of the Elephant. You contemplate, you observe and then you move forward with steady assurance. While this careful deliberation is a strength, courage has many forms – sometimes, it's standing still, taking in the world; at other times, it's daring to quicken your pace, opening a floodgate of fresh possibilities. 
You've taken a brave step today in understanding yourself better. Embrace your inner Elephant, and carry these insights on your extraordinary journey of self-awareness.
Check your email for a comprehensive Elephant Guide to Thoughtful Decision Making that details your decision-making style's strengths and offers recommended next steps. And remember, this is only the beginning of your journey into understanding your unique decision-making style.