The Opportunity Prep Experience is specifically
for students who are on the cusp of something new –
be it college, an internship or a new job.
---
When opportunity knocks, will your child know how to answer?
With various colleges to choose from, internship openings and new jobs, students are suddenly faced with many opportunities. But along with these opportunities come daunting interviews where they must distinguish themselves from their peers and communicate what makes them unique. Their success lies in their ability to answer tough questions honestly, articulately and confidently.
Tell me about you.
Why are you interested in this college/opportunity?
What is it about this college/opportunity that interests you? And, why is it right for you?
What makes you uniquely qualified to excel here?
How do you react in a stressful situation? (i.e. time management, coursework, interpersonal relationships, unexpected circumstances)
What are your skills?
What are your areas of improvement?
What are you hoping to get out of this experience?
What questions do you have about this college/opportunity?
These questions can be challenging for a 40 or 50-year-old with life experience to draw from, but what about a 17, 20, or 22-year-old who's first discovering who they are?
While their answers matter for the sake of the interview, it's not just about saying the "right" words, or making a good impression. Your child is embarking upon a journey where they're making choices that can change the course of their life.
Sometimes our kids are paralyzed by all the choices confronting them…
Which college will they choose to attend? What will be their major? Which path should they take as they begin their new career? Which hobbies, passions and dreams will they pursue or choose to let go?
A lack of clarity surrounding these choices can stop your child from moving forward. If they're at a crossroads but don't know which direction to take, they often end up defaulting to what's easiest, not what's best. They can also miss out on golden opportunities because they're feeling unsure of themselves and not good enough to compete.
As parents, we want our children to succeed. It's difficult to know when to give them advice and when to step back and let them figure it out. As a mother of three, two who are at this stage of life, I understand this dilemma all too well.
When it comes to interviews, it's natural to try our best to prepare our children. Oftentimes, we make many suggestions which can include canned answers or our own thoughts and ideas. Unfortunately, despite our good intentions, this can leave our children feeling inauthentic during the interview, and ultimately set them onto a path that's not their own. Our goal is to support our children to find their voice, navigate their choices, and be properly prepared to take their next step. While it's expected that they will grow and evolve over time, it's important that they begin their journey with a thoughtful start.
Taking the time to dig deep during their own Opportunity Prep Experience will have far-reaching benefits. Your child will come away with…
A deeper knowledge of his or her self by exploring personal beliefs, values, passions, and strengths in a safe environment.
Insight into which opportunities to pursue versus the ones that should be ignored, based on what will help them share their unique gift with the world.
Poise and conviction – utilizing my proprietary interview preparation process equips them to speak about their unique strengths and exactly why they're passionate about a particular opportunity.
A whole new level of confidence as they move forward, knowing they can make choices based on their authentic self and on what matters most to them personally
How the Opportunity Prep Experience works
First, I'll spend an hour with your child, either in person or via video conference, having an intake conversation. During our time together, I'll ask a broad array of questions, some expected, some entirely unexpected, so that I can get a complete picture of them as a unique individual.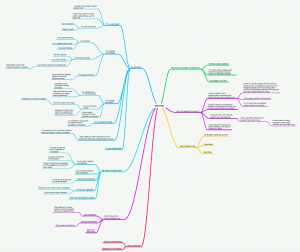 Then, I'll take all the information I've garnered, in conjunction with the specificity of their language, to create their Opportunity Prep Map. This map is a concrete, visual representation that captures, in their clear non-jargon language, the often unacknowledged strengths, passions, talents, and abilities that make your child special. So often, at this age, and even further into adulthood, we take our strengths for granted. The beauty of this mapping process is that your child will understand the intangibles that distinguish them from other applicants, beyond the grades on their report card or competitive trophies sitting atop their mantle. This insight will help them focus on the opportunities that will allow them to maximize their true strengths, which they may just now be discovering.
Next, after they've had a chance to digest the information and language presented in their map, we'll have a follow-up conversation so we can role-play and work together to prepare interview answers that capture their authentic voice.
Finally, in preparation for specific interviews, I'll provide them with interview questions in audio format allowing them to practice alone and with your support. I'll be available to review their recorded answers to provide honest feedback and suggestions for improvement.
How I found mapping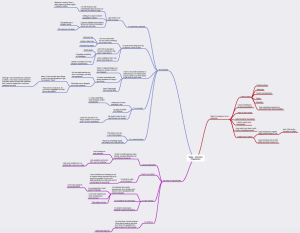 I first developed maps as an inquiry tool for my own life, and now use them as a core coaching tool in my work with clients. In the inquiry process, I ask questions that enable my clients to go deeper, get more information, gather more insights, and learn more about themselves. The map is a vehicle to simply organize the details we've extracted so that the insights are easily accessible for review. Through focused curiosity and an intuitive gift for drawing people out, I'm able to access parts of the self that may be obscured or unnoticed to uncover the nuggets that truly shine.
Any questions?
I'd be happy to speak with you before setting up the initial interview with your child. Please reach out to me – kim@kimdeyoung.com or 203-654-7784.
Kim has an uncanny ability to ask just the right questions at the right time, to do a safe deep-dive into what our decisions have created in this life of ours. Her intuitive skills take you on a journey to discover your true self, find answers to buried questions and realize how powerful your future really is. –Teri
Kim's process has served me well and I can now be more intentional about using it going forward. –Laura
---